InfraWorks' Model Builder is great for giving you a starting point for your model but the building heights aren't always accurate when the data is imported. Sometimes the building heights aren't even close to what they are in the real world, but there's a relatively easy way of adjusting them so they're shown closer to their actual height. The key is to use the shadows of the satellite imagery along with the approximate date of the image to set the building height.
Start off by creating a model in Infraworks either manually or by using Model Builder. We'll need the help of the OpenStreetMap's Bing Imagery Analyzer tool (direct link). Zoom into your project area by entering the address of your project site in the search box in the upper-right hand corner. It will show you a series of tiles with the date the image was taken (month/year). As you zoom in/out there may be more or less tiles available and at different dates.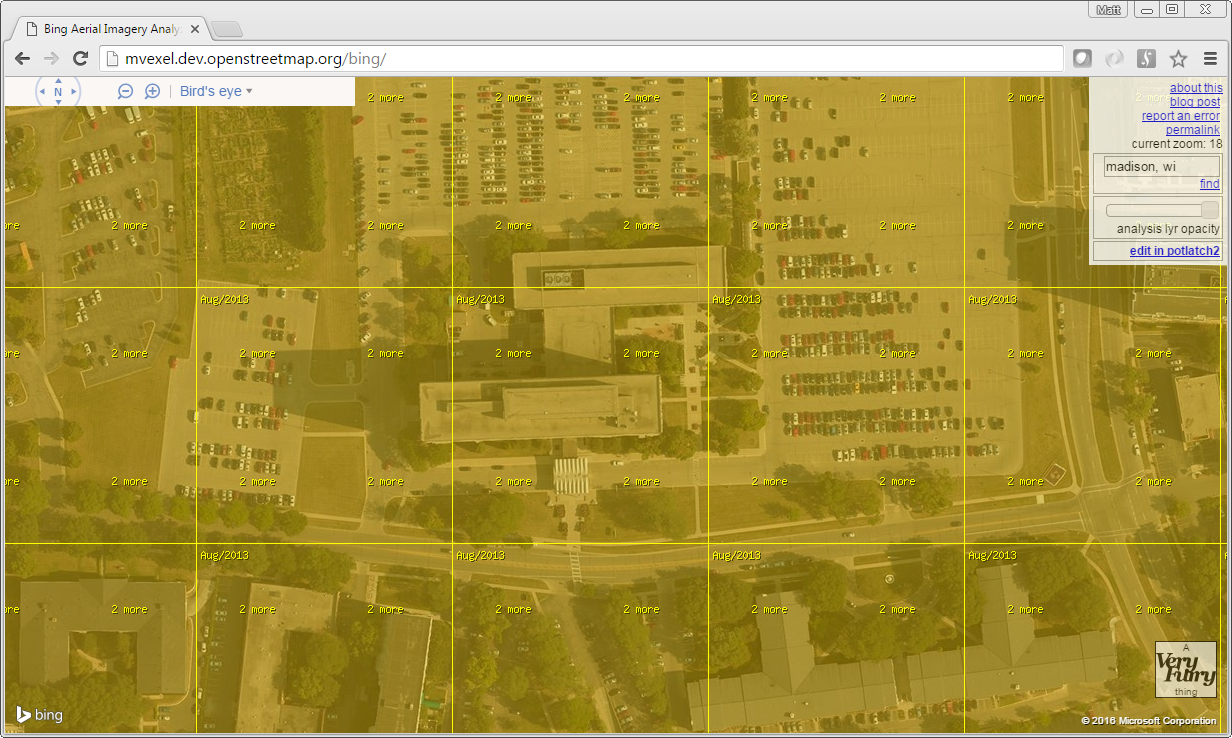 Set the date in your InfraWorks model to be close to the OSM Imagery Analyzer date. You may need to adjust the time as well to get the shadows of the buildings to line up.
TIP: To make the imagery in the Infraworks model easier to see turn off the following surface layers; roads, railways, watermultis, waterareas, waterways, landuse
Because Bing Maps' Birds Eye view is limited to just four views (North, South, East & West) you can't always get a good look at a building. And sometimes the stitched images don't always come together nicely.
BONUS TIP: Use Google Maps' 3D view to verify building shape and roof heights.
To view Google Maps in a 3D view simply switch to the Earth view, hold SHIFT+LEFT MOUSE BUTTON and move the mouse. The view will automatically change to a 3D view so you can get a better look at the buildings and surrounding areas.
Autodesk Screencast video showing the process of changing the sun/sky settings to more closely match the OSM Bing Maps date.
https://screencast.autodesk.com/Embed/Timeline/5f47ad50-8da1-43a5-a895-fec3ad6e1e24